Remingtons Sports Bar – Your South Tulsa Sports Bar
Remingtons Sports Bar in South Tulsa is Home of the Tulsa Packer Backers. Join us during football season for the ultimate Green Bay Packer watch parties. We are located in the Southern Hills Marriott at 71st and Lewis in South Tulsa. Karaoke in the bar every Friday and Saturday nights. Join us for dinner, drinks and great conversation at the bar. Casual lounge seating available too.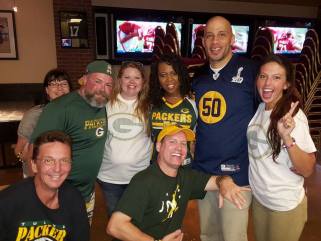 Great place if you're a Packers fan. Enjoy coming here on Sunday for the Tulsa Packer Backers. Also, just a great place to relax when the Packers aren't playing. Wonderful and friendly service!